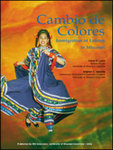 Title
Cambio de Colores: Immigration of Latinos to Missouri
Description
Missouri has a history of diversity in geography, the economy, culture and people. The state is well known for its ability to adapt to the changes required to accommodate this diversity. Among the changes that are occurring is the influx of immigrants from around the world. The changing of the colors of Missouri is, once again, providing a set of challenges to respond to.
The most notable change in the faces and colors of Missouri in recent years is the increase of Latino and Hispanic peoples in both rural and urban areas. These new Missourians are contributing significantly to the local and state economy as well as to the social progress of the state. Because these new immigrants speak a different language and represent different cultures and values, we need to acknowledge and welcome their contributions and make an extra effort to weave and integrate them into the rich societal tapestry that results from such a change.
Sylvia Lazos and Stephen Jeanetta together have studied and documented the current status of Latino and Hispanic people in the state. This critical and most timely research effort identifies the important issues that businesses, social services and community agencies need to consider in developing appropriate public policy issues that should be addressed. I urge you to use the knowledge included in this monograph to help create a Missouri that values each person and affords the equality of opportunity and individual rights that each person deserves. This is the right thing to do.
Publisher
University of Missouri
Keywords
Hypergrowth, Demographic profile, Key characteristics, Discrimination, Integration, Undocumented status, Education, Health care, Housing, Civil rights, Driver's licenses, Language barriers, Racial profiling, Predatory practices
Disciplines
Law and Society | Other Law
Recommended Citation
Lazos, Sylvia R. and Jeanetta, Stephen, "Cambio de Colores: Immigration of Latinos to Missouri" (2002). Books. 44.
https://scholars.law.unlv.edu/books/44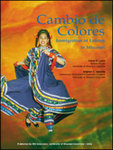 COinS