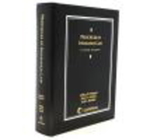 Title
Principles of Insurance Law, Fourth Edition
Description
Over the past two decades, there have been a number of important developments in the areas of liability, property, and life and health insurance that have significantly changed insurance law. Accordingly, the Fourth Edition of Principles of Insurance Law has been substantially rewritten, reformatted, and refocused in order to offer the insurance law student and practitioner a broad perspective of both traditional insurance law concepts and cutting-edge legal issues affecting contemporary insurance law theory and practice. This edition not only expands the scope of topical coverage, but also segments the law of insurance in a manner more amenable to study, as well as facilitating the recombination and reordering of the chapters as desired by individual instructors. The Fourth Edition of Principles of Insurance Law includes new and expanded treatment of important insurance law developments, including:
• The critical role of insurance binders as temporary forms of insurance as illustrated in the World Trade Center property insurance disputes resulting from the terrorist attacks of September 11, 2001;
• The continuing debate between "legal formalists" and "legal functionalists" for "the heart and soul" of insurance contract law;
• What constitutes a policyholder's "reasonable expectation" regarding coverage;
• The current property and liability insurance "crisis";
• Risk management and self-insurance issues;
• Emerging, and frequently conflicting, case law concerning the intersection of insurance law and federal anti-discrimination regulation;
• Ongoing interpretive battles over the preemptive scope of ERISA;
• The United States Supreme Court ruling that a California statute attempting to leverage European insurers into honoring commitments to Holocaust era policies is preempted by the Executive's power over foreign affairs;
• The State Farm v. Campbell decision, which struck down a $145 million punitive damages award in an insurance bad faith claim as well as setting more restrictive parameters for the recovery of punitive damages;
• New issues over the dividing line between "tangible" property typically covered under a property insurance policy and "intangible" property, which is typically excluded - an issue of increasing importance in the digital and cyber age;
• Refinement of liability insurance law regarding trigger of coverage, duty to defend, reimbursement of defense costs, and apportionment of insurer and policyholder responsibility for liability payments;
• The difficult-to-harmonize decisions concerning when a loss arises out of the "use" of an automobile;
• Insurer bad faith and the availability, if any, of actions against a policyholder for "reverse bad faith"; and
• The degree to which excess insurance and reinsurance may be subject to modified approaches to insurance policy construction.
Keywords
insurance law, insurance policies, liability insurance, property insurance, life insurance, health insurance
Disciplines
Contracts | Insurance Law
Recommended Citation
Stempel, Jeffrey W.; Swisher, Peter Nash; and Knutsen, Erik S., "Principles of Insurance Law, Fourth Edition" (2012). Books. 95.
https://scholars.law.unlv.edu/books/95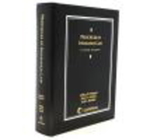 @ UNLV Law
COinS